Our offer includes a complete set of sensors for monitoring all types of energy.
We provide remote water readings for almost all domestic, residential and industrial water meters of the Sensus, Itron and Diehl type used in Slovakia.
At the same time, we are capable of developing such devices for other specific types of water meters with the use of any pulse output sensing.
In addition to measuring the consumption itself, we have a solution that also enables remote shutdown of water supply.
Energy monitoring is one of the basics of implementation tools for efficient energy management. Our company covers all types of energy metering - water, heat, gas, electricity.
Together with sensors, we offer tools for visualising values and sending alarms in case of exceeding critical values.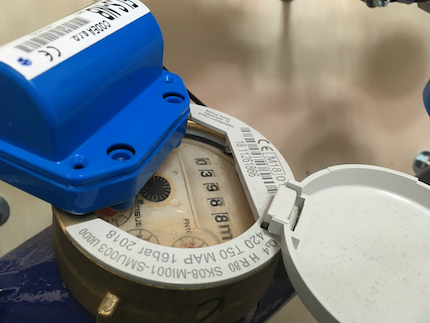 Water meters
Our devices are compatible with all of the most used types of residential, domestic and industrial water meters in Slovakia.
Reading devices for monitoring water consumption enable the monitoring of water consumption at any given off-take point. Installation is quick, easy and with no interference with the water meter. The battery life is sufficient to provide data for the entire life of the water meter, i.e. up to 6 years for battery powered operation. A universal impulse sensor can be used if operating water meter readings are required.
Gas meters
We offer a specialised gas reading device for the ElsterBK gas meter. The device is approved for use in explosive atmospheres (ATEX). At the same time, we are able to measure consumption on any gas meter with pulse output.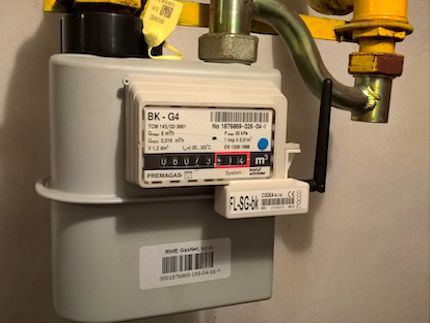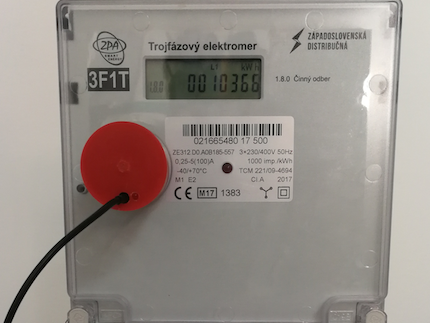 Electricity meters
We offer specialised equipment for reading power consumption in the form of an optical interface (e.g. ZPA power meters). At the same time, we are able to measure consumption on any electricity meter with pulse output.
Keners Ltd. is an IoT integrator focusing on specific (B2B) segments of all network industries such as energy, water supply and heating, as well as solutions in the field of monitoring individual components of the environment with an overlap into agriculture.
Our solutions are characterised by specificity, where we implement the integration of high-precision measuring systems with the LPWAN broadcast radio.

Company is certified by ISO 9001 and ISO 14001.
Keners Ltd.
Mlynské Nivy 54
(Inforama building)
821 05 Bratislava

Company reg. No.: 50327267
Tax reg. No.: 2120302811
VAT reg. No.: SK2120302811
keners[at]keners.sk
Personal data processing